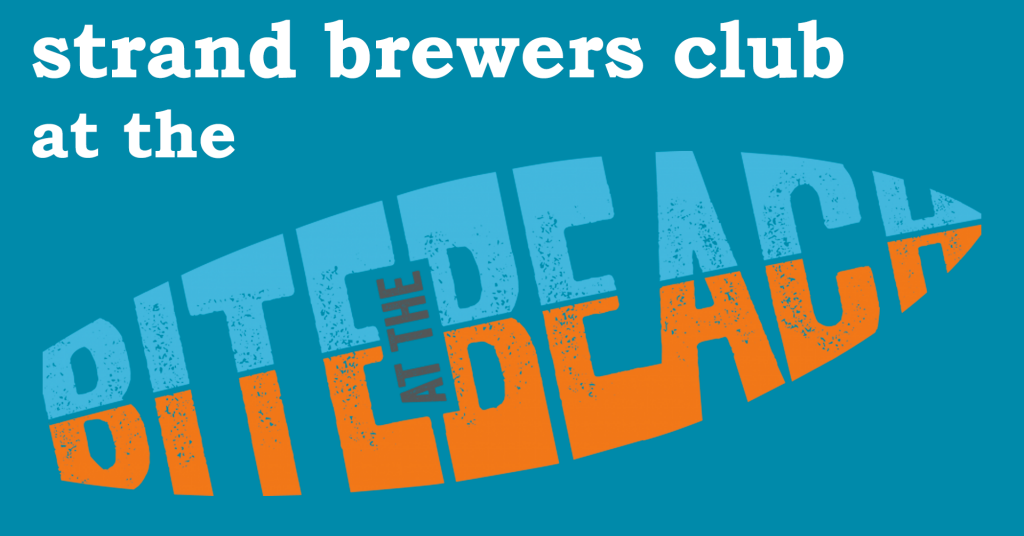 When: August 11th 2-6pm
Where: MBS Studios in Manhattan Beach
Come pour with us at this years Bite at the Beach. This has to be one of my favorite events of the year, you don't want to miss out. Free entry with donation of a keg. No keg, no problem save 25% off tickets with code BEERGUY.
**FOR FREE ADMISSION – PLEASE RSVP TO THIS EVENT HERE AND COMMENT IF YOU PLAN ON BRINGING A KEG. MAKE SURE I ACKNOWLEDGE YOUR POST FOR CONFIRMATION OF ENTRY (Chris Remensperger)
For everyone else tickets may be found here.

Event Description:
Make this summer the best one yet at The South Bay's Premier Food & Craft Brew Pairing event, Bite at the Beach! Located on the New York backlot at the The Manhattan Beach Studios (MBS) Media Campus. VOX DJs will keep this party going with their energetic music.
The event features over 25 exciting local restaurants and over 25 craft breweries/wineries, including Zinc@Shade, Simmzy's, Sausal, Little Sister, Manhattan House, El Segundo Brewery, The Dudes Brewery, Bettolino Kitchen, Ocean Market Grill, Zymurgy Brew Works, Santa Monica Brew Works, Los Angeles Ale Works, Hermosa Brewing Company, Common Space Brewery, Obvious Wines, Harmless Harvest, Spicy Mo's, California Chocolate Company, Le Pain Quotidien, Chilis Manhattan Beach, Oil & Vinegar, Lisa's Bon Appetit, Second Story Restaurant, Olive Garden, Fleming's Prime Steakhouse, The Urban Oven, Grimaldi's Pizzeria, Strand Brewers Club, Grow The Produce Shop Inc, Yogurtland, Bristol Farms, The Ripe Choice Catering, Westdrift Manhattan Beach, Scholb Premium Ales, and MORE to be announced soon!
Bite at the Beach is open to members and non-members of Manhattan Chamber of Commerce. LA Talk Radio will be broadcasting on the day live from the event. Local musicians will be strolling the New York replicated street, as well as magicians, local artists and local vendors with unique panoramic photo boards from local designers depicting street scenes of New York and Manhattan Beach.